TESLA MODEL 3 ELECTRIC TAILGATE
Power Smart Tailgate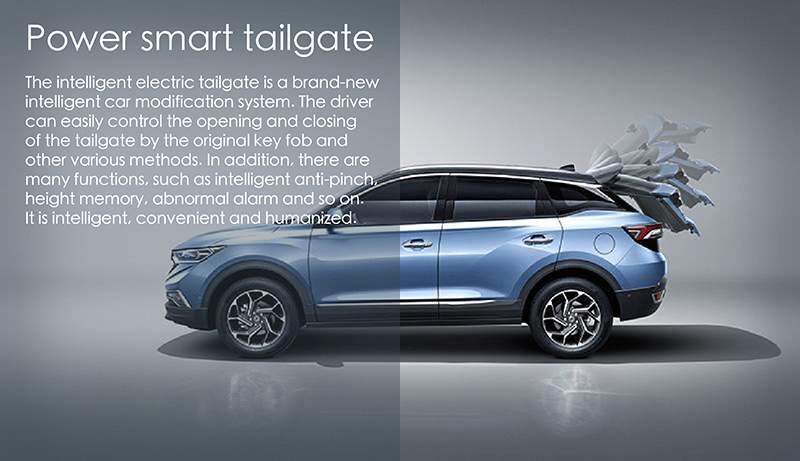 The intelligent electric tailgate is a brand-new intelligent car modification system. The driver can easily controlthe opening and closing of the tailgate by remote control car keys and other various methods. In addition,it also has intelligent anti-pinch, high memory, abnormal reminder and other functions, intelligent, convenient,humanized and other features in one.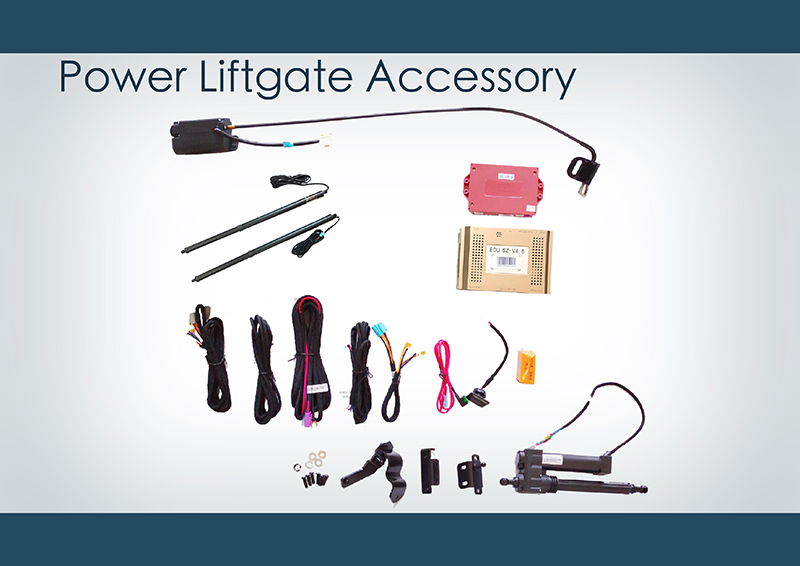 Accessories
Wire, brackets, tailgate button, front button, control box, poles, suction lock,installation instruction and so on.(Some kits have special components)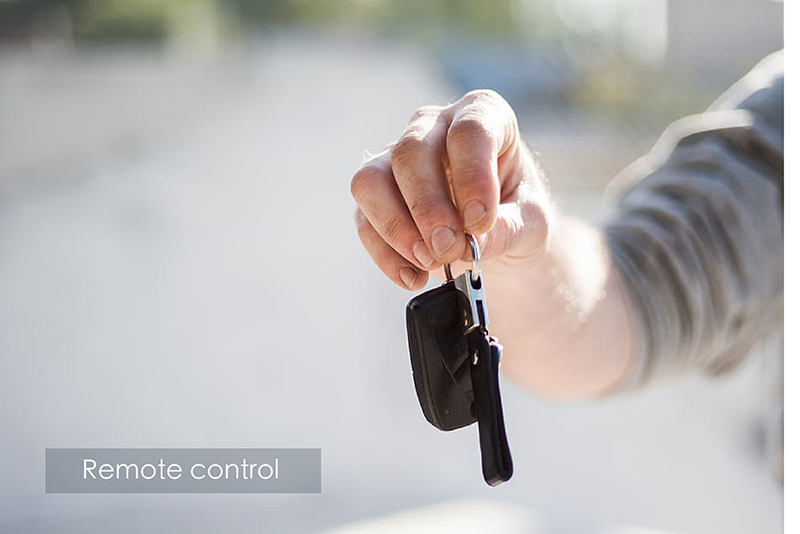 1.Remote Control
The car owner can open and close the tailgate by pressing the tailgate of the vehicle, the remote control car key or using the foot sensing operation in the corresponding area of the tailgate, so as to avoid the object
storage easily and quickly when the door is opened due to the inconvenience of holding too many objects into vehicle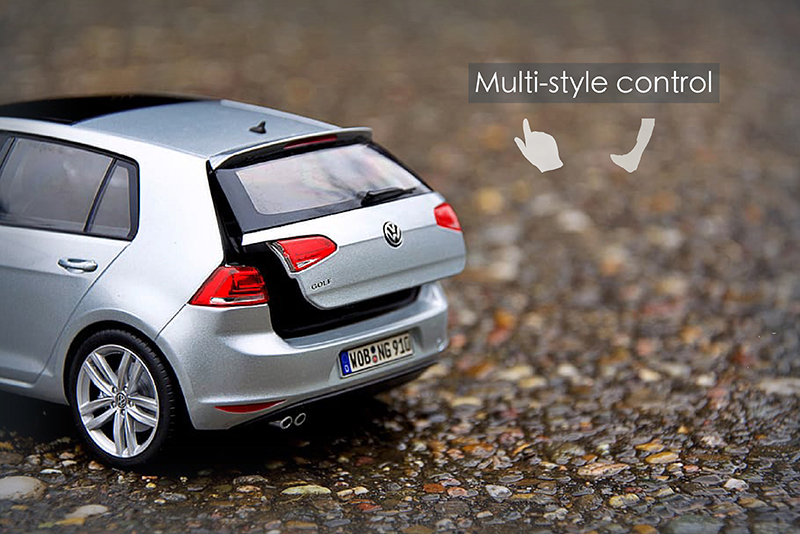 2.Multi-style Control
A light touch on the button on tailgate,closes as you require.When you are in driver's seat,press the button tocontrol tailgate easily.And we also offer foot sensor as an option,When you have no free hands to switch
the tailgate, you can open it with your foot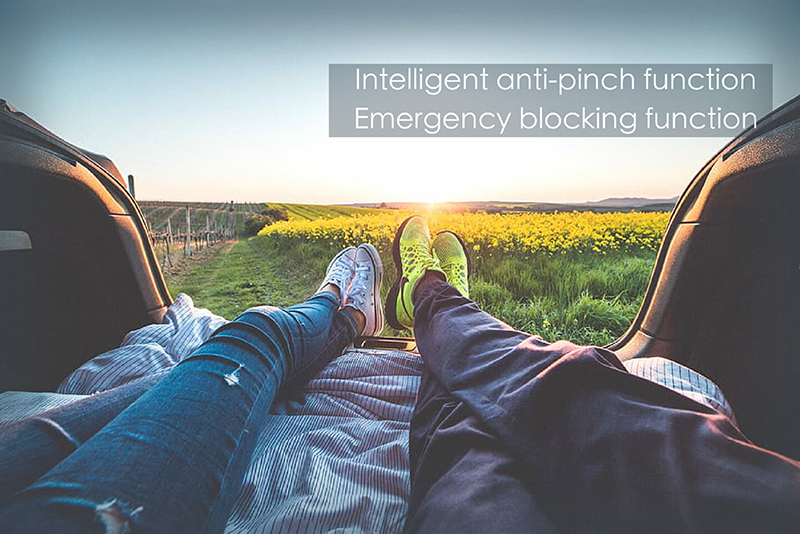 3.Intelligent Anti-Pinch Function
When the tailgate is closed or opened , the sensor automatically senses whether there is an obstacle.When the tailgate opens or closes and encounters an obstacle, the tailgate moves in the opposite direction,effectively preventing the child from being injured or damaging the vehicle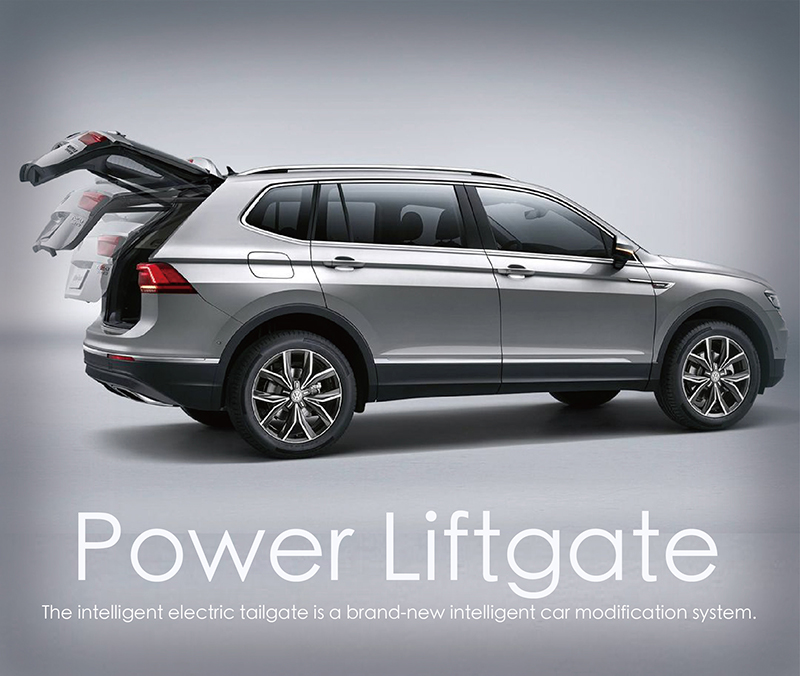 4.Emergency Blocking Function
In an emergency, you can pause opening or closing the tailgate. During the opening or closing ofthe electric tailgate kit, the tailgate can be stopped at any time by the remote control key or the tailgate of the vehicle, and can be controlled as desired.
 


5.High Memory Function
The height of the electric tailgate can be adjusted. The owner can set the final opening height of the tailgate according to the usage habits.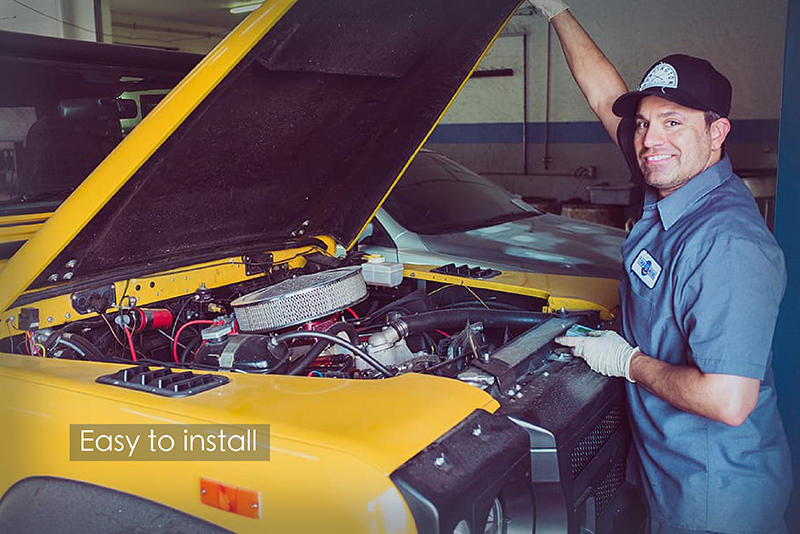 6.Easy Installation
Most of our customers can successfully install by themselves through our installation instructions.Plug and play(Some models need to be stripped)and no damage to the car body